EMERGENCY SANDBAG INFLATABLE FLOOD BAG FLOOD PREVENTION SAP SACK
Product Description
SAP FLOOD SACK
Flood Prevention SAP Sack
Advantages of LANDY Sack over normal sand bags: 
Easy to store and have ready to use when needed.

Biodegradable, Environmentally friendly.

User friendly.

Affordable.

Ready to use in minutes.

No special disposal required.

SAP may be used on gardens as a water retainer.

Significantly lower carbon footprint than that of sand bags.

No Mess!
How to use: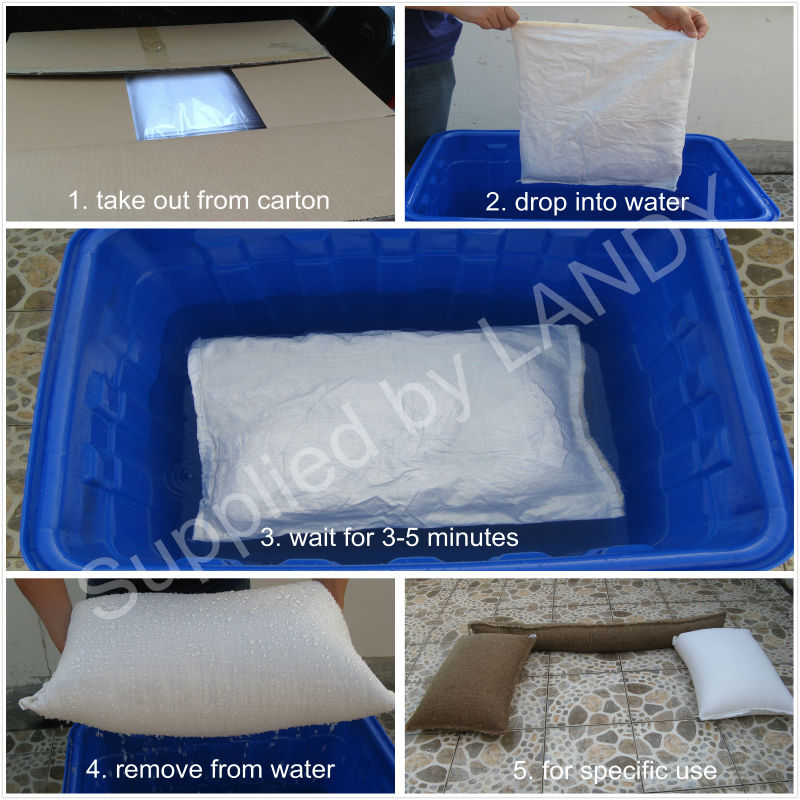 Submerse the bag in water, in 4 to 6 minutes the bag fully inflates.
The weight will increase up to around 18kg. Its efficiency is approximately 9 times that of a traditional sandbag.
How to deal with used BAGS: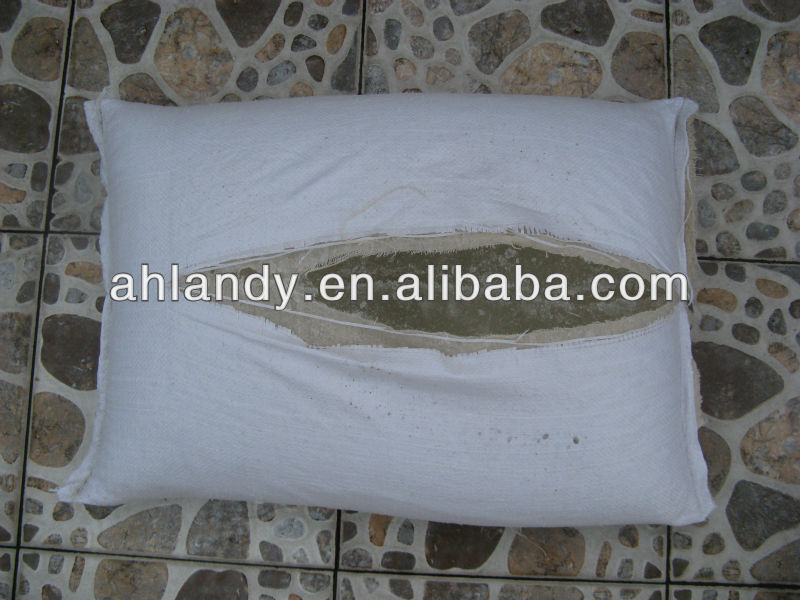 USED bags are 100% biodegradable and can be disposed of at landfills.
PP and cotton can be mixed with soil.
While SAP is innocuous, with no harmful effects to the waterways, decomposed naturally.
SAP can be spread on gardens and used as extra water retention for plants /trees.
Environmentally friendly, non-poison, non-odorous and a non-pollutant. You save money, time and labor against flooding withself-energizing, safe and biodegradable SAP FLOOD CONTROL BAGS.
There is no need for heavy infrastructure preparation or large storage sites associated with normal sandbags.
Product Categories : Other Related Products > Flood Bag